Brisbane Airport (BNE)
Use this website to quickly find the most important information about Brisbane Airport (BNE): Flights (Departures, Arrivals), Parking, Car Rentals, Hotels near the airport and other information about Brisbane Airport. Plan your travel to BNE Airport with the information provided in this site.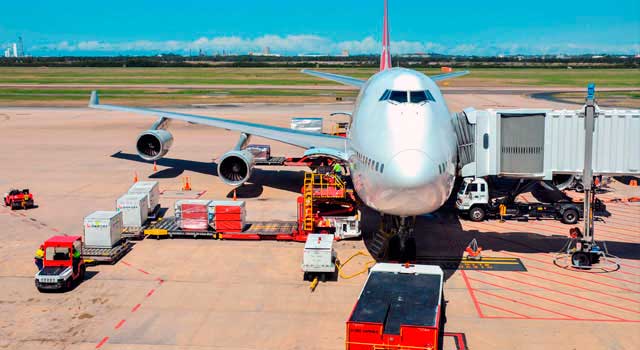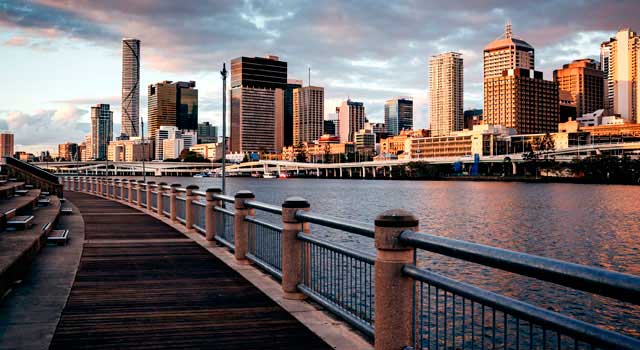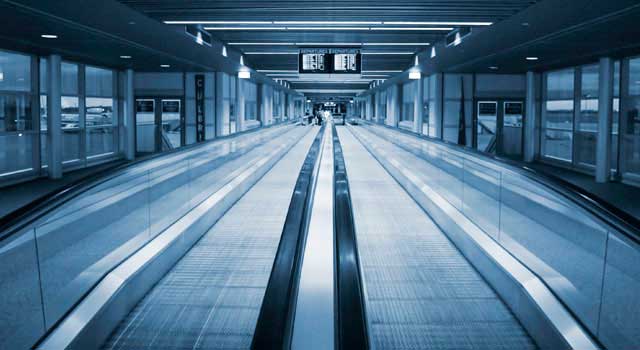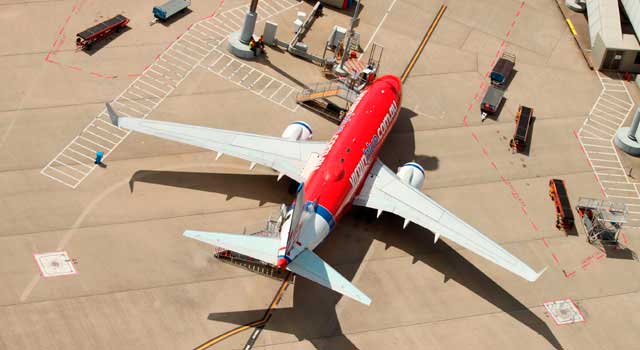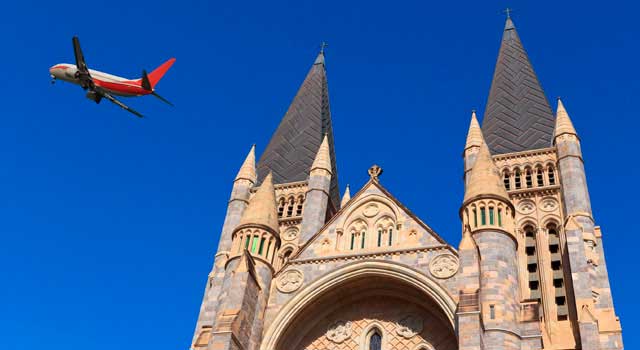 Brisbane Airport (IATA: BNE, ICAO: YBBN) is the third largest airport in Australia in terms of passenger traffic (after Sydney and Melbourne) and the primary airport serving the city of Brisbane and South East Queensland State.
Brisbane Airport is a hub for Virgin Australia, Qantas and Jetstar. It is also the base for Tigerair Australia and Alliance Airlines. The top 5 routes from Brisbane Airport are international flights that go to the following destinations: New Zealand (Auckland), Singapore, United States UAE, Hong Kong and Indonesia. The airport is also considered between the top five ones that operates more punctual (arrivals and departures occurring within 15 min. of their scheduled times).
The airport is located approximately 14 kilometres (9 miles) from the Brisbane CBD, 'the city'.
In 2017, Brisbane Airport handled 23.2 million passengers. Traffic in the airport is approximately divided in 75% domestic and 25% international.
Terminals
Brisbane Airport has two terminals, separated approximately by 1 km.
See how to get from each terminal to the other
See related information below:
Domestic Terminal
It is a curved building with three satellite arms.
- Northern End: Serving Qantas and Qantaslink.
- Southern End: Serving Virgin Australia.
- Central Area: Other Airlines (Jetstar, Tiger Airways and JetGo)
International Terminal
Hosts all international flights, is divided in 4 levels: level 1 handles airline offices, operators and baggage, Arrivals are on level 2 and Departures on level 3 and 4.
Inter-terminal transportation
Both terminals of the airport are separated and there are two ways of transfer between them:
- Airport Transport Bus: Includes Domestic and International Terminals and also Skygate (commercial centre). Transfer time is about 10 minutes between two terminals.
- AirPark Transfer Bus: 24/7 transfer bus service between the AIRPARK and both terminals.
- AirTrain: Travels directly from each terminal to Brisbane and the Gold Coast, and also between terminals. Hours: between 05:40 am and 10:04 pm, departing every 15 minutes during peak hours.
See the transportation options that passengers have at their disposal to get to and from the airport:
- AirTrain: The AirTrain connects both terminals to Brisbane CBD and the Gold Coast. More info
- Taxi: Get within 30 minutes to Brisbane. Taxi ranks are located outside both terminals. More info
- Bus: There are several services from the airport. Check Con-X-ion counter in the airport.
- Car Hire / Car Rental: Check prices and options here
Contact
Address: 11 The Circuit, Brisbane Airport QLD 4008, AUSTRALIA
Telephone: +61 7 3406 3000
Email: info@bne.com.au
Airlines and Destinations
The airport serves 30 airlines flying to several domestic and international destinations.
The airlines operating most flights in Brisbane Airport are: Virgin Australia, Qantas, Qantaslink, Jetstar Airways.
The domestic destinations with more passenger traffic are: Sydney (4,7M), Melbourne (3,5M), Cairns (1,3M), Perth (0.9M), Townsville (0.9M).
The international destinations with more passenger traffic are: Auckland (0,9M), Singapore (0,7M), Los Angeles (0,4M), Dubai (0.4M) and Hong Kong (0,3M).